Another First Day on the Water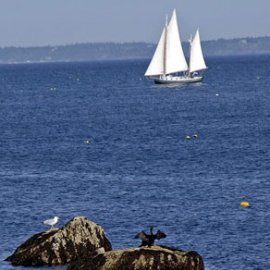 Life's firsts set the standard for our experience and help to define the things that we value and determine what we wish to conserve and sustain. Many of us across the globe have opportunities to derive reward, solace and peace from the ocean: a first sail of the season aboard a small boat, visiting a crowded beach, pilgrims submersed in a sacred river--the ocean provides a source of renewal, quiet reward and communion with Nature. In this episode of World Ocean Radio, host Peter Neill will discuss his concept of Hydraulic Society and how, if we can understand the direct relationship of the ocean to our most basic requirements for successful living, understanding has the power to help us protect, preserve and value a new water-directed way of living.
___________________________________________________________________________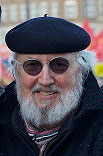 Peter Neill, Director of the W2O and host of World Ocean Radio, provides coverage of a broad spectrum of ocean issues from science and education to advocacy and exemplary projects. World Ocean Radio, a project of the World Ocean Observatory, is a weekly series of five-minute audio essays available for syndicated use at no cost by community radio stations worldwide.

Image Credit: Warren Price