From Natural System to Social System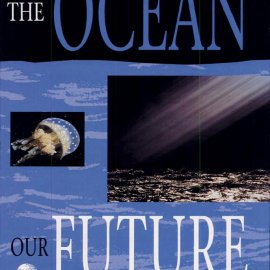 In 1998, Mario Soares, former President of Portugal, organized an Independent World Commission on the Future of the Oceans, producing a report--"The Ocean, Our Future"--with a set of recommendations for the sustainable ocean which supports the estimate of the influence of a natural system on fundamental social behavior.
In this episode of World Ocean Radio, host Peter Neill will suggest that we must move beyond the narrow perception of the ocean as a natural system to one with social implications; that our very culture and civilization are at risk, not just the dying fish and poisoned places.
"We need...to forge a new ethico-political relationship between humanity and the oceans, a relationship with a political and juridical basis which creates an atmosphere of sharing and solidarity and which provides for a new universalism centered on the knowledge of the oceans; a relationship capable of unifying the citizens of the world under one banner, a common, unique and irreplaceable asset: the sea which all the continents share, and which to a certain extent equalizes them." ~ Mario Soares
_____________________________________________________________________
Peter Neill, Director of the W2O and host of World Ocean Radio, provides coverage of a broad spectrum of ocean issues from science and education to advocacy and exemplary projects. World Ocean Radio, a project of the World Ocean Observatory, is a weekly series of five-minute audio essays available for syndicated use at no cost by community radio stations worldwide.