From Research to Responsibility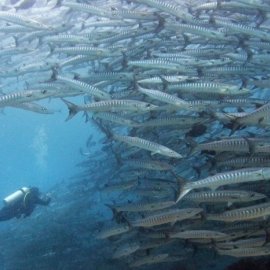 Research and scientific inquiry must increase in order for us to best understand the ocean and address its critical problems, and there is a responsibility of researchers and policy organizations to make public recommendations beyond the predictable and limited audience within the scientific community. In this episode of World Ocean Radio, host Peter Neill will suggest that scientists and organizations should advocate through responsible research and discovery in the public forum and will ask, "How long can we reject responsibility for our indifference to the damage to human life and community?"
_____________________________________________________________________
Peter Neill, Director of the W2O and host of World Ocean Radio, provides coverage of a broad spectrum of ocean issues from science and education to advocacy and exemplary projects. World Ocean Radio, a project of the World Ocean Observatory, is a weekly series of five-minute audio essays available for syndicated use at no cost by community radio stations worldwide.
Photo: David Loh for Reuters