Reciprocity II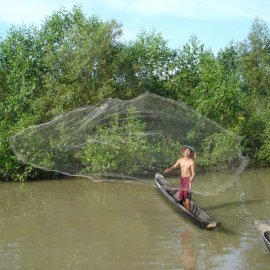 Reciprocity makes everyone a winner, everyone a builder, everyone a giver. It is a simple framework that allows us to understand another way of being, how to support a shift from our present way that is making us all losers, all destroyers, and all takers until we have nothing left. Is that really what we want for the land, for the ocean, for ourselves and our future?
In the previous episode of World Ocean Radio, host Peter Neill suggested reciprocity as a value on which to build our response to the environmental degradation of the terrestrial and ocean systems on which we depend for survival. In this episode he follows up with three statements and examples to help us accept a reciprocal relationship with Nature as our obligation and contribution:
1. By not taking, we are giving back.
2. By paying a fair price for what we need and use, we are giving back.
3. By acting and applying these values, we are giving back.
________________________________________________________________________
Peter Neill, host of World Ocean Radio, provides coverage of a broad spectrum of ocean issues from science and education to advocacy and exemplary projects. World Ocean Radio, a project of the World Ocean Observatory, is a weekly series of brief audio essays available for syndicated use at no cost by community radio stations worldwide. Contact us for more information.
Photo: Man throwing cast net
Credit: Mangrove Action Project | MarinePhotobank