A Climate Change Refugee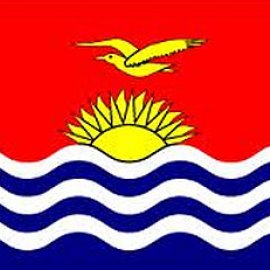 A recent legal case involving a man from Kiribati claiming refugee status from the impacts of climate has captured world media attention. In this episode of World Ocean Radio, host Peter Neill will discuss the case and its implication for future refugees and will argue that developed economies are the responsible perpetrators of crimes against the defenseless victims of climate change.
________________________________________________________________________
Peter Neill, host of World Ocean Radio, provides coverage of a broad spectrum of ocean issues from science and education to advocacy and exemplary projects. World Ocean Radio, a project of the World Ocean Observatory, is a weekly series of brief audio essays available for syndicated use at no cost by community radio stations worldwide. Contact us for more information.
Resource from this episode:
HuffingtonPost.com: Ioane Teitiota, Kiribati Man, Sees Climate Change Refugee Claim Rejected by New Zealand Judge.
Image: Flag of Kiribati