Urban Mining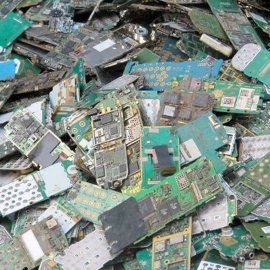 Vast amounts of resources are being consumed due to the increasing demand for electrical products and devices. This has led to mining of the ocean floor to recover gold, silver, and other precious metals. In this episode of World Ocean Radio, host Peter Neill will discuss a recycling alternative to the acquisition of new materials: the mining of e-waste, metals already in the urban stream which become obsolete, get replaced, or are discarded.
_____________________________________________________________________
Peter Neill, host of World Ocean Radio, provides coverage of a broad spectrum of ocean issues from science and education to advocacy and exemplary projects. World Ocean Radio is a weekly series of brief audio essays available for syndicated use at no cost by community radio stations worldwide. Contact us for more information.
Image Credit: E-Waste Workshop
Resources from this Episode:
< Deep Sea Mining Campaign
< WOR 259: Mining the Abyss