The Climate Group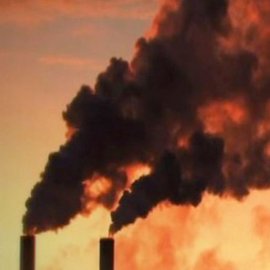 As a lead up to the Climate Summit in Paris scheduled for December (COP21), World Ocean Radio will highlight some encouraging signs of climate progress. In this week's episode, host Peter Neill will focus on the growing movement by corporations, institutions, and individuals to divest their financial holdings from fossil fuels. And he'll introduce the work of The Climate Group, a coalition of environmental and financial groups devoted to creating a "clean revolution" by working to develop climate finance mechanisms, business models which promote innovation, and supportive and sustainable frameworks for the future.
About World Ocean Radio
Peter Neill, Director of the World Ocean Observatory and host of World Ocean Radio, provides coverage of a broad spectrum of ocean issues from science and education to advocacy and exemplary projects. World Ocean Radio, a project of the World Ocean Observatory, is a weekly series of five-minute audio essays available for syndicated use at no cost by college and community radio stations worldwide. A selection of episodes is now available in Portuguese, Spanish, French, Swahili, and Mandarin, enabling us to reach 75% of the world's population. For more information, visit WorldOceanObservatory.org/world-ocean-radio-global.
Resources from this Episode:
< The Climate Group
< COP21, Paris, Sustainable Innovation Forum, December 2015
< The New Yorker, Katy Lederer, "Defunding Climate Change"