Corporate Accountability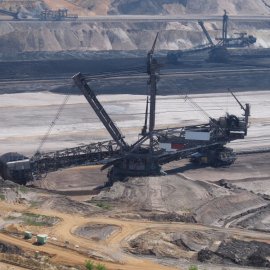 What does it mean to be accountable for our actions? Individuals are accountable for personal behaviors, commitments, and relationships with those around us. What about corporations? In this episode of World Ocean Radio host Peter Neill questions why corporations are not held to the same standards, and outlines ways in which shareholders and the divestment movement have shown how engaged citizens can encourage and force changes in corporate behavior.
About World Ocean Radio
Peter Neill, Director of the World Ocean Observatory and host of World Ocean Radio, provides coverage of a broad spectrum of ocean issues from science and education to advocacy and exemplary projects. World Ocean Radio, a project of the World Ocean Observatory, is a weekly series of five-minute audio essays available for syndicated use at no cost by college and community radio stations worldwide. A selection of episodes is now available in Portuguese, Spanish, French, Swahili, and Mandarin, enabling us to reach 75% of the world's population. For more information, visit WorldOceanObservatory.org/world-ocean-radio-global.
Image Credit
Climate Justice Programme