The Election is Over. What Now? And How?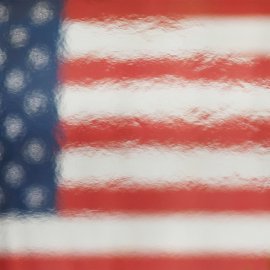 President-elect Trump, a committed opponent to climate change mitigation, will likely appoint fellow deniers to key cabinet positions overseeing air, water, and other natural resources. With the U.S. presidential election now behind us, many scientists and environmentalists are asking, "What now?" In this episode of World Ocean Radio host Peter Neill encourages citizens to join voices and forces to recommit to ground-up strategies, and provides ways in which we can choose our causes, amplify our interests and engagement, and unite in expressions of sustainability values and organizational actions.
About World Ocean Radio
Peter Neill, Director of the World Ocean Observatory and host of World Ocean Radio, provides coverage of a broad spectrum of ocean issues from science and education to advocacy and exemplary projects. World Ocean Radio, a project of the World Ocean Observatory, is a weekly series of five-minute audio essays available for syndicated use at no cost by college and community radio stations worldwide. A selection of episodes is now available in Portuguese, Spanish, French, Swahili, and Mandarin, enabling us to reach 75% of the world's population. For more information, visit WorldOceanObservatory.org/world-ocean-radio-global.