Externalities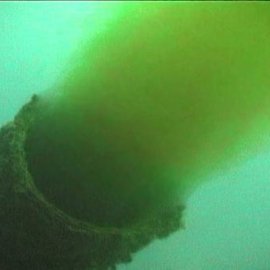 Externality refers to a disconnected or unconsidered consequence. Hydrofracking, mountaintop removal, filled wetlands, carbon emissions, and plastic pollution are all examples of intrusion into natural systems where the full cost is not valued. In this episode of World Ocean Radio host Peter Neill will discuss the real, various, and dangerous externalities of climate change and will assert that to deny them is simplistic and defeatist.
About World Ocean Radio:
Peter Neill, Director of the World Ocean Observatory and host of World Ocean Radio, provides coverage of a broad spectrum of ocean issues from science and education to advocacy and exemplary projects. World Ocean Radio, a project of the World Ocean Observatory, is a weekly series of five-minute audio essays available for syndicated use at no cost by college and community radio stations worldwide.
World Ocean Radio Has Gone Global:
A selection of episodes is now available in Portuguese, Spanish, French, and Swahili. For more information, visit http://www.worldoceanobservatory.org/world-ocean-radio-global.
Image: The Delray Beach, Florida ocean outfall discharges 13 million gallons per day of treated sewage, up-current of a coral reef.
Credit: Steve Spring | Marine Photobank
Resources & Episode Notes
< Climate Change Institute
< Climate Adaptation and Sustainability Conference