Galapagos Islands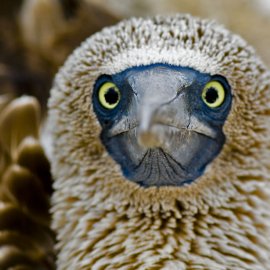 W2O Director Peter Neill recently spent time in the Galapagos Islands and is back to share his observations from a long-anticipated trip to the UNESCO World Heritage site. In this episode he praises the management of the island which works to protect it from the crush of modern day, and he heralds the work of the under-funded Darwin Center, enlisting the help of the World Ocean Radio broadcast audience in support of the Center's objectives and plan to ensure the Galapagos remains as natural as possible.
About World Ocean Radio
Peter Neill, Director of the World Ocean Observatory and host of World Ocean Radio, provides coverage of a broad spectrum of ocean issues from science and education to advocacy and exemplary projects. World Ocean Radio, a project of the World Ocean Observatory, is a weekly series of five-minute audio essays available for syndicated use at no cost by college and community radio stations worldwide. A selection of episodes is now available in Portuguese, Spanish, French, Swahili, and Mandarin, enabling us to reach 75% of the world's population. For more information, visit WorldOceanObservatory.org/world-ocean-radio-global.
Resource from this Episode
< Galapagos Islands: a UNESCO World Heritage site
< Donate to the Charles Darwin Foundation
Image Credit: Rod Mast | Marine Photobank