Greenland and the Future of the Arctic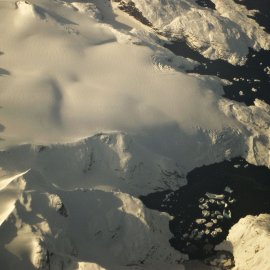 World Ocean Radio host Peter Neill recently returned from the Arctic Circle Forum in Nuuk, Greenland, where he made some interesting observations about those in attendance and the shifting attitudes away from the business-as-usual interests in Arctic resources toward more assertive ideas by Greenlanders to create new opportunities using their resources and investing in the area's people within the context of historical values and cultural traditions.
About World Ocean Radio
Peter Neill, Director of the World Ocean Observatory and host of World Ocean Radio, provides coverage of a broad spectrum of ocean issues from science and education to advocacy and exemplary projects. World Ocean Radio, a project of the World Ocean Observatory, is a weekly series of five-minute audio essays available for syndicated use at no cost by college and community radio stations worldwide. A selection of episodes is now available in Portuguese, Spanish, French, Swahili, and Mandarin, enabling us to reach 75% of the world's population. For more information, visit WorldOceanObservatory.org/world-ocean-radio-global.
Resoures from this episode
< The Arctic Circle Greenland Forum
< Nuuk, Greenland: Which Way to the Future?
< Arctic Exploitation: Climate and Environment in Peril
Image Credit
Link Roberts, Marine Photobank