Need or Greed?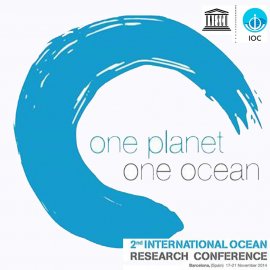 In November of this year Peter Neill, World Ocean Observatory director and host of World Ocean Radio, will attend the IOC Ocean Research Summit in Barcelona, Spain during which he will moderate a session entitled, "Biodiversity, conservation, and the interface with human need and greed." In this episode of World Ocean Radio, he will describe the overall focus of the conference and will devote time to the word "greed" as it pertains to issues of ocean and climate. And he will address an often-asked question of ocean and climate conferences and summits: "How do we transform research and policy into innovation and action?"
About World Ocean Radio: Peter Neill, Director of the World Ocean Observatory and host of World Ocean Radio, provides coverage of a broad spectrum of ocean issues from science and education to advocacy and exemplary projects. World Ocean Radio, a project of the World Ocean Observatory, is a weekly series of five-minute audio essays available for syndicated use at no cost by college and community radio stations worldwide.
World Ocean Radio Has Gone Global: A selection of episodes is now available in Portuguese, Spanish, French, and Swahili. For more information, visit http://www.worldoceanobservatory.org/world-ocean-radio-global.
Contact us for more information.