A New Strategy for Nature, Part One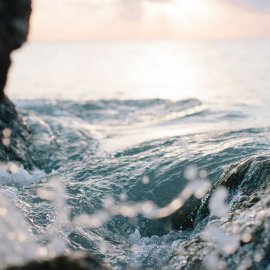 Since the U.S. election in November, the Trump Administration has taken bold action to change the policies, regulations, and environmental protections that have been in place since the beginning of the 20th century. In this episode of World Ocean Radio, host Peter Neill talks of the steps being taken by environmental groups and organizations to maintain historical protections. And he argues for the necessity of a more broad spectrum view to confront specific problems, recognizing the need for an understanding of integrated natural systems and global solutions required to manage local impacts.
About World Ocean Radio
Peter Neill, Director of the World Ocean Observatory and host of World Ocean Radio, provides coverage of a broad spectrum of ocean issues from science and education to advocacy and exemplary projects. World Ocean Radio, a project of the World Ocean Observatory, is a weekly series of five-minute audio essays available for syndicated use at no cost by college and community radio stations worldwide. A selection of episodes is now available in Portuguese, Spanish, French, Swahili, and Mandarin, enabling us to reach 75% of the world's population. For more information, visit WorldOceanObservatory.org/world-ocean-radio-global.
Image
Karl Fredrickson