Peak Oil Revisited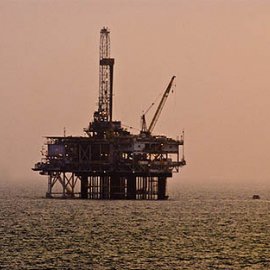 The price of oil has dropped to $50 per barrel and the landscape is changing: alternative energy is growing in success and popularity, industries have cancelled plans to drill in the Polar seas, there is talk of increased efficiency, improved technology, new energy policy, and "clean energy" are the buzzwords of our day. In this episode of World Ocean Radio host Peter Neill will discuss this shift away from oil dominance and will attribute it to a number of factors, including increased public awareness and education. And he will give three examples of ways in which we as individuals, communities, and corporations can seize this moment to move away from a system which has degraded our lives and environment for far too long.
About World Ocean Radio:
Peter Neill, Director of the World Ocean Observatory and host of World Ocean Radio, provides coverage of a broad spectrum of ocean issues from science and education to advocacy and exemplary projects. World Ocean Radio, a project of the World Ocean Observatory, is a weekly series of five-minute audio essays available for syndicated use at no cost by college and community radio stations worldwide. A selection of episodes is now available in Portuguese, Spanish, French, and Swahili. For more information, visit WorldOceanObservatory.org/world-ocean-radio-global.
Image credit: _J_D_R_ via flickr and Treehugger.com