Soul of the Sea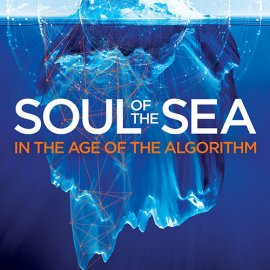 At the United Nations Ocean Conference in New York in June, each attending delegate was presented with a new book by co-authors Dr. Gregory Stone and Nishan Degnarain. "Soul of the Sea in the Age of the Algorithm, How Tech Start Ups Can Heal Our Oceans," surveys the evolution of ocean exploration and exploitation through three phases of global change. "Soul of the Sea" sets out just how grave the problems facing our oceans are, but also how solvable they can be.
About World Ocean Radio
Peter Neill, Director of the World Ocean Observatory and host of World Ocean Radio, provides coverage of a broad spectrum of ocean issues from science and education to advocacy and exemplary projects. World Ocean Radio, a project of the World Ocean Observatory, is a weekly series of five-minute audio essays available for syndicated use at no cost by college and community radio stations worldwide. A selection of episodes is now available in Portuguese, Spanish, French, Swahili, and Mandarin, enabling us to reach 75% of the world's population. For more information, visit WorldOceanObservatory.org/world-ocean-radio-global.
Image Credit
Soul of the Sea in the Age of the Algorithm book cover
Resources from this Episode
< UN Ocean Conference 5-9, 2017, New York City
< Nishan Degnarain
< Dr. Gregory Stone
< Soul of the Sea will be released in October, 2017