United Nations Ocean Conference: Our Oceans, Our Future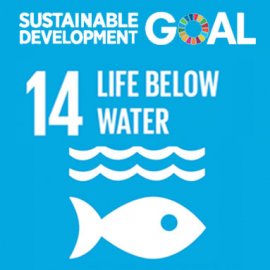 On June 5th the United Nations General Assembly will convene for The Ocean Conference in New York City to set objectives, cultivate partnerships, and build consensus for the further implementation of sustainable development goal 14—Life Below Water. In this episode of World Ocean Radio, host Peter Neill describes the sustainable development goals and lays out the plan for this major four-day event and the final report which will follow as an agenda for targeted success by 2030.
About World Ocean Radio
Peter Neill, Director of the World Ocean Observatory and host of World Ocean Radio, provides coverage of a broad spectrum of ocean issues from science and education to advocacy and exemplary projects. World Ocean Radio, a project of the World Ocean Observatory, is a weekly series of five-minute audio essays available for syndicated use at no cost by college and community radio stations worldwide. A selection of episodes is now available in Portuguese, Spanish, French, Swahili, and Mandarin, enabling us to reach 75% of the world's population. For more information, visit WorldOceanObservatory.org/world-ocean-radio-global.
Image
United Nations Sustainable Development Goal 14: Life Below Water
Resources from this Episode
< The Ocean Conference, United Nations
< About the sustainable development goals (SDG)
< Program for the June 4-8 Event
< Register Your Voluntary Commitment for Implementation of SDG 14
< #SaveOurOcean
< #SDG14