Water Efficiency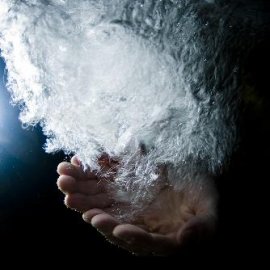 Fresh water shortages are making headlines everywhere. Issues large and small are adding up to a global water crisis which threatens all of us, rich and poor, no matter where we live in the world. In this episode of World Ocean Radio, host Peter Neill will argue that the time has come for us to rethink how we manage the efficiency of our water use at all levels of society—not only by individual conservation practices but by corporate accountability, government action, and regulation.
Peter Neill, host of World Ocean Radio, provides coverage of a broad spectrum of ocean issues from science and education to advocacy and exemplary projects. World Ocean Radio, a project of the World Ocean Observatory, is a weekly series of brief audio essays available for syndicated use at no cost by community radio stations worldwide. A selection of World Ocean Radio episodes are now available in Portuguese, Spanish, French, and Swahili.
Contact us for more information.
___________________________________________________________________________
Image: In praise of fresh water which in some places has more value than gold. Marine Photobank 2009 "Humans & the Ocean: Impacts & Solutions" Photo Contest.
Image Credit: Csaba Tokolyi, Bali, Indonesia | Marine Photobank