For the Love of a Fish Market
Submitted by admin on Tue, 11/19/2019 - 11:30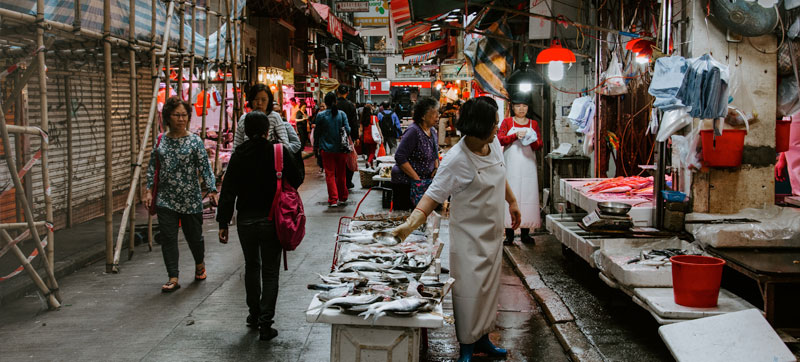 Wherever I go, I am drawn to fish markets. Whether they be street stalls, neighborhood stores, city markets, or even the counters at supermarkets, I am inevitably attracted by the actuality of such places, the variety, color, and strangeness of the species, and the special beauty of life, lost life, and life enhanced by gifts from the sea.
Markets are typically animated by fishmongers, often immigrants, who bring to the place a social vitality derived from the old country: recipes, customs, and a certain animation and colorful exchange between workers, customers, and tourists. It amazes me how markets are so lively, even as surrounded by catch that is not really dead, but paused in waiting to serve us with life in a wonderful circle of natural reciprocity. Markets also evince the authenticity of work, hard work, dangerous work, by people often far away in places as foreign as the fish themselves. There is truth there, a challenge by a world so stark and different from the gloss and ease and normality of our privileged lives, so separated and protected from such distant reality. Markets are foreign, nurturing, exciting, connecting – this latter is their very purpose, to connect the world though the beneficence of marine life.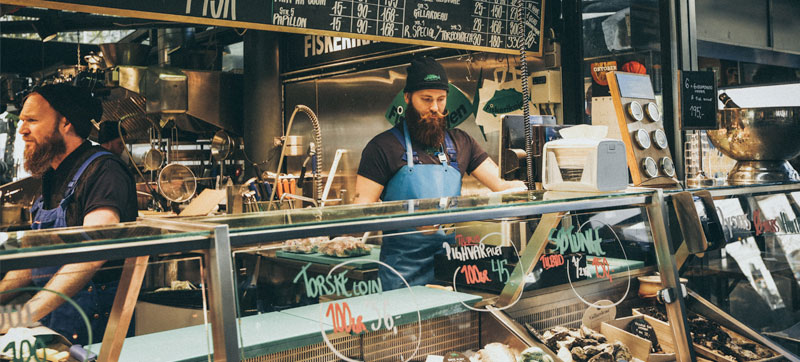 I was for twenty years the surrogate landlord for the Fulton Fish Market in New York City. As president of the South Street Seaport Museum and Development Corporation, the first line relationship between the market and city government passed through me and required that I work daily with the wholesalers and distributors, loaders and unloaders, to maintain the operational efficiency of a market that was itself an historical artifact, both in its overnight iteration and its business practice. I lived in the Seaport District and the market was right outside my door. My children would pass through it in the early morning on their way to school. I would sometimes walk out into the market in the after-midnight hours to experience it and try to understand how it worked and what it meant for the welfare of a vast urban community that consumed fish in enormous amounts, harvested and distributed from all around the world. I would meet the market leaders at Carmine's, the local bar that catered to their nighttime hours, to discuss problems and changes. It was the end of their workday, and I shared with them eggs and rye, their dinner, my breakfast.
In the past year I have visited markets in Lisbon, Portugal; Santiago, Chile; Nuuk, Greenland, and Tokyo, Japan, among others. The new Toyusu Market in Tokyo, a modern replacement of the very colorful Tsukiji Market that had served that city, that international exchange, forever, was designed to maximize access, operational utility, and working conditions with new systems, distribution structures, and health conditions. What the old facility lacked in organization, condition, color, and historical romance is now transcended by cleanliness, efficiency, and economy.
But still, when you attend the auctions, the old ways are evident: the mysterious hand gestures of the bidders, the frantic speed of transaction, and the understood accountability for each transaction. The individual stalls of buyers and sellers are still there, the ancient methods of cutting the fish remain, the perfect beauty of skilled hand and long knife cutting a tuna into perfect, deep red, small sculptural sections. The presentation of products has been dramatically modernized with vacuum packaging and aerated containers to protect the freshness and transportation beyond--whether to the sushi restaurant next door or the market 3,000 miles away.
Recently in my market here in Maine, I found a container of smoked mussels from Japan. Even though we have a similar product here, I bought these to discover extraordinary quality: plump meat, lightly smoked, sweetly brined. The same company also offered a package of tiny minnow fish, perfectly salted and dried. There is a saying that when a Japanese looks into a bowl of rice, she sees the shadow of each grain. Every grain among thousands. Think about those single mussels and single minnows among millions. Where did they come from? How were they caught and processed? How did they find their way from Asian catch to an Atlantic table? Each was perfect in itself; like the clarity of those grains of rice, each was once free, only to find its way to my dinner last night.
It is, by all explanation, inexplicable that one small fish taken from so far away is there to serve me, to sustain me, to share with me all the implications of engagement with the sea. Truth is in each single fish everywhere. It is a gift to us all through an ocean of giving.


PETER NEILL is founder and director of the World Ocean Observatory and is author of The Once and Future Ocean: Notes Toward a New Hydraulic Society. He is also the host of World Ocean Radio upon which this blog is inspired.
AN APP FOR THE OCEAN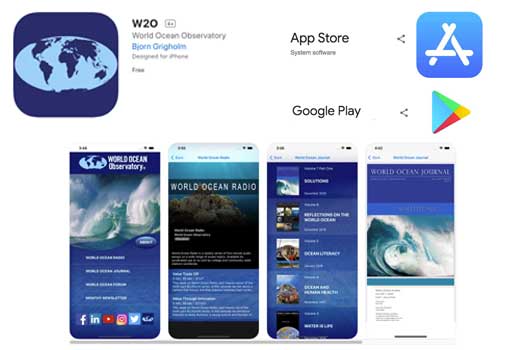 We have a NEW APP to showcase W2O programs and offerings. Download the app for free today on the App Store by searching for "W2O". With the app installed you'll have access to our weekly World Ocean Radio broadcasts, each issue of the World Ocean Journal, updates to the World Ocean Forum blog, access to these monthly newsletters, and more—all in one easy-to-use app! We hope you'll download today, RATE AND REVIEW on the App Store, and let us know how it works!
THE ECONOMIST GROUP'S
WORLD OCEAN SUMMIT ASIA-PACIFIC


Investing in the Blue Economy
December 6-10, 2021
The W2O is pleased to be an Association Partner for the upcoming World Ocean Asia-Pacific. The agenda will provide the platform for nuanced conversation and tailored discussion to catalyze the blue economy in the Asia-Pacific. We will support the December summit throughout this year by sharing event details, research, reports and news as it relates to the World Ocean Summit.

SUPPORT W2O WHEN YOU SHOP ONLINE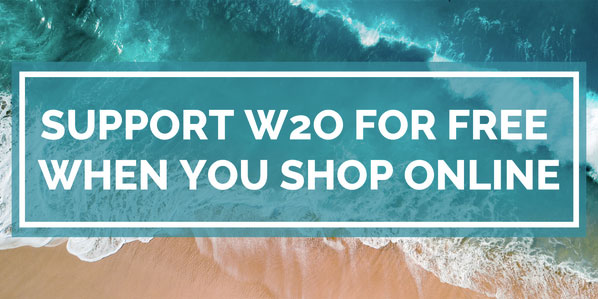 GreenH2O Rewards is a free browser extension that gets 30,000+ stores to contribute part of your purchase price to water-related charities. When you join through our referral link, you'll automatically be supporting W2O, at no extra cost, when you shop online. GreenH2O Rewards extension will also save you money by automatically applying the best discount code for you when you're checking out. What could be better than saving money and helping save the ocean?
* GreenH2O Rewards will never collect your personal information nor sell your data.
OUTLAW OCEAN MUSIC PROJECT:
WHERE MUSIC MEETS JOURNALISM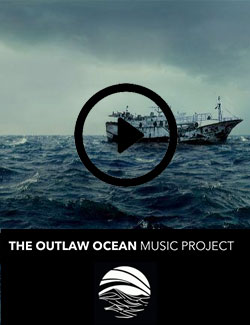 All music in this project is based on THE OUTLAW OCEAN, a New York Times best-selling book by Ian Urbina that chronicles lawlessness at sea around the world. The reporting touches on a diversity of abuses ranging from illegal and overfishing, arms trafficking at sea, human slavery, gun-running, intentional dumping, murder of stowaways, thievery of ships, and other topics. The music is an act of solidarity across geography and language, and an attempt at storytelling from written word to music. It is a captivating collection of inspired songs. Take your pick: listen to ambient tracks, classical, electronic or hiphop.