Ocean Movement: Thoughts for a New Year
Submitted by admin on Wed, 01/02/2019 - 12:35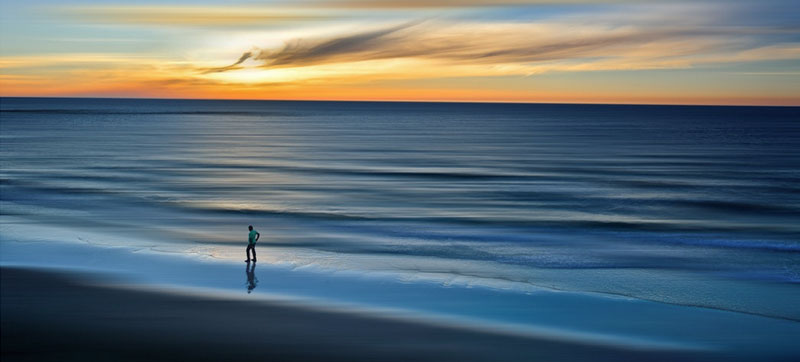 We think of the ocean as being in constant movement. And indeed it is: changing every minute of every day in every place on the planet in reaction to gravitational force, the earth's rotation, tides, currents above (and below), the rising and falling in the water column, and the extremities of weather.
Is the ocean ever still? I can think of only one instant that exists between interstices of these multiple forces — that point in time when the tide changes, also known as slack tide, an absence of all dynamics just for a nano-moment when all vectors pause, twice a day, to live in an existential stasis, out of time, pure space, motionless and free. Many of us search for that same experience today in our evermore occupied and pressured lives. We yearn for quiet places, no communications or connections in demand, peace and solace in our time and place where we can pause, empty our bodies and minds of cacophonous intrusions of movement, be quiet, be still, be pure of heart.
Some of us will never find that place. Some of us may drop out, thinking we have found it. Others will transfer, meditate, or otherwise adopt structures that help protect us from our selves and circumstances. To belabor the ocean metaphor: we are each in our little boat on a tempestuous sea and must survive the storm through knowledge, experience, and luck, and find a still small place for survival.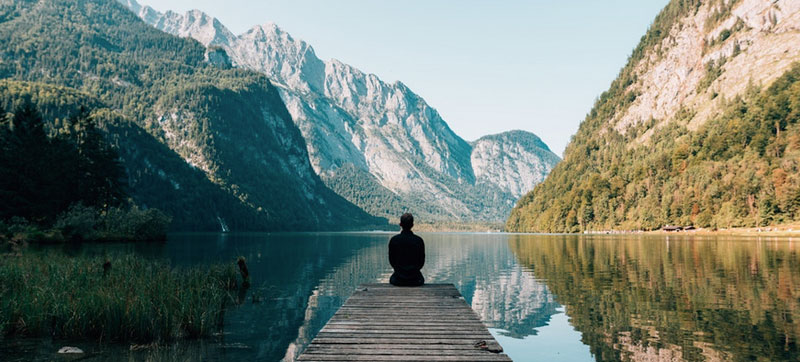 I offer these thoughts in the spirit of renewal and the new year. One of the most compelling aspects of the ocean is its offer of solace and support. We go to the shore in search of re-creation — whether or not we bathe, build sand castles for our children, or just sit and burn in the sun and salt as a kind elemental purge through the ocean's concentration upon all our senses.
All religions have some connection to water at the core of belief and ritual: baptism, bathing, place for prayer, symbolic opening to providence and transcendence. We renew ourselves by the sea, and we come as close as we can to immersion in its nature, during or not the moment when the tide turns. Re-creation/renewal/regeneration — all words that imply a forward look and a valuable exercise in self-advancement.
To belabor the metaphor again, why not think of the stroke of midnight on the last day of the year as one of those existential moments? Don't let the tolling bells, celebratory horns, confetti poppers, shouts of the crowds in the streets or your living room drown the quiet of that transitory instant between past and future of your oceanic life.
Finally, a last iteration: of the ocean as a place that is alive with the human spirit. There is irony there. Think of the millions of us who live by the sea for our sustenance and community, of all those souls lost at sea, of the growing number who request that their mortal remains be scattered at sea. These are not morbid thoughts, but rather memorials to individuals who inhabit the ocean still as their place for rest. I have chosen the scatter option myself. For a while I though it was mostly a political act, a kind of rejection of the religious formalities and crass commercial conventions of dying, but no longer. Recently, in a place alongshore, strong winds, massive waves, I had the thought that my going there in death was not an ending of life but rather a beginning celebration in a place of vitality and constant motion, my being truly lost at sea, immersed in a community of natural life in all shapes and forms and stages of existence that is eternally nurtured by the world ocean.
My very best wishes to you all for a healthy and happy new year.

PETER NEILL is founder and director of the World Ocean Observatory and is author of The Once and Future Ocean: Notes Toward a New Hydraulic Society. He is also the host of World Ocean Radio, a weekly podcast addressing ocean issues, upon which this blog is inspired.