Equity Challenges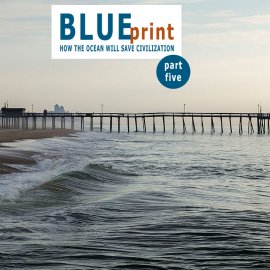 This week on World Ocean Radio: part five of the multi-part BLUEprint series. In this episode–Equity Challenges–we discuss the lopsided outcomes born out by government subsidies and other tax-payer incentives that have, over time, driven consumption toward depletion, the outcomes of which we are dealing with today. Global industry on land, driven by unlimited growth, is now playing out similarly on the ocean through oil and gas exploration, deep sea mining, lack of fisheries catch limits, coastal development, and much more–leaving us poised to repeat the demonstrated failures of our past. The "BLUEprint Series: How the Ocean Will Save Civilization" outlines a new and sustainable path forward, with the ocean leading the way.

About World Ocean Radio
Since 2009, a weekly 5-minute podcast covering a broad spectrum of ocean issues from science and education to advocacy and exemplary projects. World Ocean Radio, a project of the World Ocean Observatory is available for syndicated use at no cost by college and community radio stations worldwide. Contact [email protected] if you are interested in becoming an affiliate or know of a radio station that should be broadcasting these episodes each week.
Image
Ocean City, Maryland
Wikimedia Commons
Resource from this Episode
- The Public Trust Doctrine