New Systems Thinking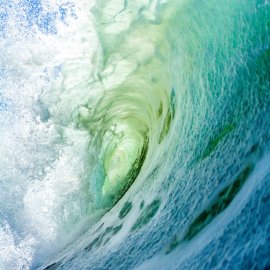 This week on World Ocean Radio: new systems thinking offers alternatives to failing structures and behaviors. As food, energy and water are the three aspects most relevant to future survival, we argue that we must examine the innovations that pertain to each: aquaculture, renewable energy and desalination--to create an integrated, self-supporting new system that is key to a sustainable future.
About World Ocean Radio
Peter Neill, Director of the World Ocean Observatory and host of World Ocean Radio, provides coverage of a broad spectrum of ocean issues from science and education to advocacy and exemplary projects. World Ocean Radio, a project of the World Ocean Observatory, is a weekly series of five-minute audio essays available for syndicated use at no cost by college and community radio stations worldwide.
World Ocean Radio is produced in association with WERU-FM in Blue Hill, Maine and is distributed by the Public Radio Exchange and the Pacifica Network.
Available for podcast download wherever you listen to your favorites.
Image
Photo by Mark Harpur on Unsplash @luckybeanz