Quest for Equity on the Ocean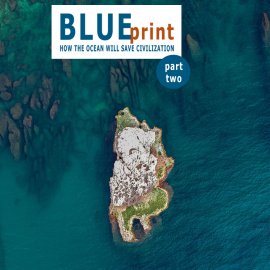 This week on World Ocean Radio: part two of a multi-part series entitled "BLUEprint: How the Ocean Will Save Civilization." In this episode, QUEST FOR EQUITY ON THE OCEAN, we discuss the concept of equity as it relates to ownership and share of investment, and we ask listeners to consider whether equity can be equally and inclusively shared in order for there to be security and peace for all. And we assert that if we look to the ocean as a place for equal shareholders not just to take, buy, and sell but also to give back, we may sustain our equity, and to build investment to meet the demands of diversity, inclusion, equality, justice, and survival.
Part two of a multi-part series
The BLUEprint series will serve to outline a new and sustainable
way forward for civilization, with the ocean leading the way.

About World Ocean Radio
Since 2009, a weekly 5-minute podcast covering a broad spectrum of ocean issues from science and education to advocacy and exemplary projects. World Ocean Radio, a project of the World Ocean Observatory is available for syndicated use at no cost by college and community radio stations worldwide. Contact [email protected] if you are interested in becoming an affiliate or know of a radio station that should be broadcasting these episodes each week.
Image
Photo by Emile Arab on Unsplash