What Is Ocean Equity?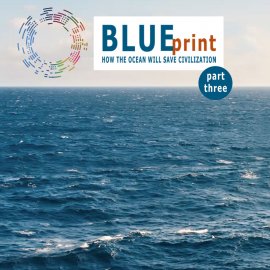 This week on World Ocean Radio: part three of a multi-part series entitled "BLUEprint: How the Ocean Will Save Civilization". In this episode, WHAT IS OCEAN EQUITY?, we dive into the High Level Panel for Sustainable Ocean Economy and their series of Blue Papers and subsequent report entitled "Towards Ocean Equity" released in August 2020. The Report highlights nine key points on which any future discussions of ocean equity should be based.
Part three of a multi-part series
The BLUEprint series will serve to outline a new and sustainable
way forward for civilization, with the ocean leading the way.

About World Ocean Radio
Since 2009, a weekly 5-minute podcast covering a broad spectrum of ocean issues from science and education to advocacy and exemplary projects. World Ocean Radio, a project of the World Ocean Observatory is available for syndicated use at no cost by college and community radio stations worldwide. Contact director@thew2o.net if you are interested in becoming an affiliate or know of a radio station that should be broadcasting these episodes each week.
Image
From the High Level Panel for a Sustainable Ocean Economy
Blue Paper: "Towards Ocean Equity"
Resources from this Episode
- High Level Panel for a Sustainable Ocean Economy Blue Papers
- "Towards Ocean Equity" (Aug 2020) Report