World Ocean Explorer: Introducing a Virtual Aquarium Project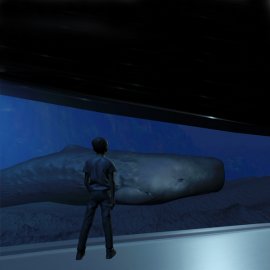 This week we introduce listeners to World Ocean Explorer, a new, revolutionary and immersive 3D virtual aquarium project the W2O team has been developing over the past year. Explorer is a game-based learning environment designed to promote ocean literacy and excitement for ocean exploration. Launching in late March.
About World Ocean Radio
Peter Neill, Director of the World Ocean Observatory and host of World Ocean Radio, provides coverage of a broad spectrum of ocean issues from science and education to advocacy and exemplary projects. World Ocean Radio, a project of the World Ocean Observatory, is a weekly series of five-minute audio essays available for syndicated use at no cost by college and community radio stations worldwide.
World Ocean Radio is produced in association with WERU-FM in Blue Hill, Maine and is distributed worldwide by the Public Radio Exchange and the Pacifica Network.
Available for podcast download wherever you listen to your favorites.
Image
World Ocean Explorer ® World Ocean Observatory 2022
Resources
- worldoceanexplorer.org
- 1-minute sizzle reel announcing upcoming release available here