A World Ocean Fund for Responsible Investment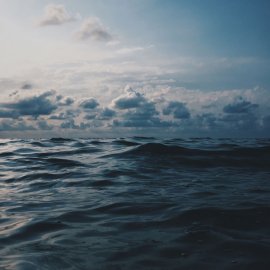 Early in 2018, BlackRock asset management chair Larry Fink issued a statement declaring growing public demand for companies to serve a social purpose. He asserted that, increasingly, both public and private companies must be able to explain their social and environmental impacts and be able to demonstrate leadership to drive prosperity and security--not just for their own investment returns--but for all. In this episode of World Ocean Radio, host Peter Neill hails this paradigm shift suggested by Mr. Fink and proposes a World Ocean Fund for investment-based forward-looking technologies, sustainability and responsibility in markets to shape the 21st century and beyond.
About World Ocean Radio
Peter Neill, Director of the World Ocean Observatory and host of World Ocean Radio, provides coverage of a broad spectrum of ocean issues from science and education to advocacy and exemplary projects. World Ocean Radio, a project of the World Ocean Observatory, is a weekly series of five-minute audio essays available for syndicated use at no cost by college and community radio stations worldwide.
If you value World Ocean Radio, please consider becoming a Patreon Supporter today.
Image Credit
Giga Khurtsilava on Unsplash