World Ocean Radio - Religion and Cultural Beliefs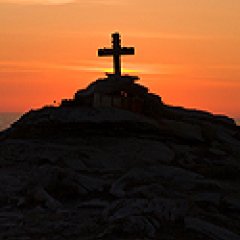 This week we're examining religious beliefs around the world and religious commitment to the ocean and to the protection of natural resources, and reading from various doctrinal statements by leaders of the major religions of the world that pertain to ocean and water.
How do we govern the ocean? This week on World Ocean Radio we introduce a concept that advocates for a centralized Ministry for the Ocean, a voice at the highest level of government to champion for ocean policy and protection.
This summer we are revisiting some of our favorite World Ocean Radio episodes that highlight optimism for the ocean. This week we outline the myriad ways that UNESCO World Heritage sites both on land and at sea are an essential part of a strategy to conserve and protect the ocean's vast contributions to our scientific knowledge, and their importance for our cultural history, for protection, conservation, diversity, sustainability, survivability, and as treasured pieces of our cultural heritage, connecting us all for generations to come.