International Polar Year

A major international science initiative was begun in March 2007 and ran until March 2009. Known as the International Polar Year, the initiative encouraged scientists to undertake an intense, coordinated period of interdisciplinary research. The goal: to compile a comprehensive picture of the earth's polar regions at this time.
The polar regions, although remote, have profound significance for the Earth's climate and its oceans. Conditions at the North and South Poles interact with the oceans, atmosphere, and land masses. In turn, these influence environment, ecosystems, and human society the world over.
The first International Polar Year was declared in 1882-1883. Along with subsequent international science initiatives, it produced fundamental changes in our understanding of global processes.
The most recent initiative - the International Geophysical Year of 1957-1958 " involved 80,000 scientists from 67 countries. Today's new technologies will further expand scientists" reach into the inhospitable polar regions. Earth observation satellites, computers, remotely operated vehicles and many new scientific techniques can all help deepen our understanding.
Measuring the earth systems of the polar regions is more important now than ever. The poles are highly sensitive to climate change, which appears to be accelerating globally. This raises concerns for the future of polar ecosystems and Arctic societies. Additional goals of the IPY including educating the public about polar regions, and involving a new generation of earth scientists in this important work.
IPY activities and goals are presented through these and other websites.
To visit the W2O's International Polar Year Online Event Site, click here.
To read the World Ocean Observer: International Polar Year 2007 Will Mark a Major Leap in Our Understanding and Appreciation of Polar Ecosystems by Tundi Agardy, PhD., click here.
---
Regional and National Sites
---
Additional Resources
---
History of International Polar Years
AN APP FOR THE OCEAN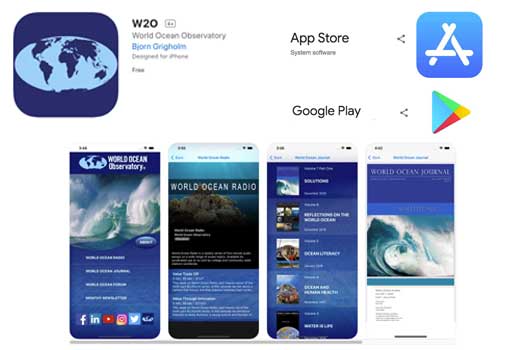 We have a NEW APP to showcase W2O programs and offerings. Download the app for free today on the App Store by searching for "W2O". With the app installed you'll have access to our weekly World Ocean Radio broadcasts, each issue of the World Ocean Journal, updates to the World Ocean Forum blog, access to these monthly newsletters, and more—all in one easy-to-use app! We hope you'll download today, RATE AND REVIEW on the App Store, and let us know how it works!
THE ECONOMIST GROUP'S
WORLD OCEAN SUMMIT ASIA-PACIFIC


Investing in the Blue Economy
December 6-10, 2021
The W2O is pleased to be an Association Partner for the upcoming World Ocean Asia-Pacific. The agenda will provide the platform for nuanced conversation and tailored discussion to catalyze the blue economy in the Asia-Pacific. We will support the December summit throughout this year by sharing event details, research, reports and news as it relates to the World Ocean Summit.

SUPPORT W2O WHEN YOU SHOP ONLINE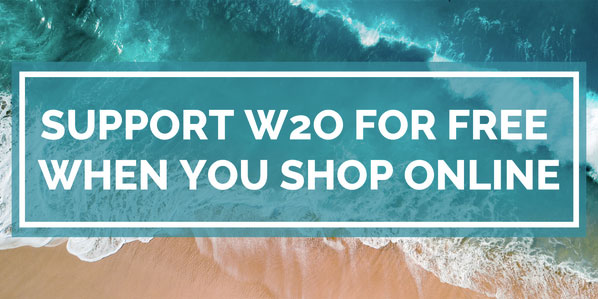 GreenH2O Rewards is a free browser extension that gets 30,000+ stores to contribute part of your purchase price to water-related charities. When you join through our referral link, you'll automatically be supporting W2O, at no extra cost, when you shop online. GreenH2O Rewards extension will also save you money by automatically applying the best discount code for you when you're checking out. What could be better than saving money and helping save the ocean?
* GreenH2O Rewards will never collect your personal information nor sell your data.
OUTLAW OCEAN MUSIC PROJECT:
WHERE MUSIC MEETS JOURNALISM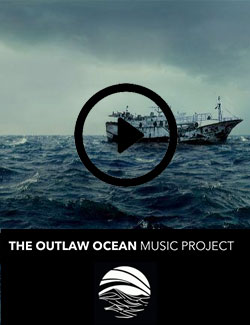 All music in this project is based on THE OUTLAW OCEAN, a New York Times best-selling book by Ian Urbina that chronicles lawlessness at sea around the world. The reporting touches on a diversity of abuses ranging from illegal and overfishing, arms trafficking at sea, human slavery, gun-running, intentional dumping, murder of stowaways, thievery of ships, and other topics. The music is an act of solidarity across geography and language, and an attempt at storytelling from written word to music. It is a captivating collection of inspired songs. Take your pick: listen to ambient tracks, classical, electronic or hiphop.