Milstein Hall of Ocean Life
The above link will give you the opportunity to explore the American Museum of Natural History's Milstein Hall of Ocean Life. This stunning, permanent exhibit explores life in the oceans and the ocean's implications for human survival.
"The ocean is vast, covering more than two-thirds of the planet. Beneath its waves lies an amazing diversity of habitats, from coral reefs to polar seas. Each supports an astonishing array of life. And the ocean provides oxygen to the atmosphere and drives the world's climate-so all life on Earth depends on the ocean for survival."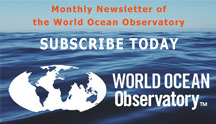 WORLD OCEAN EXPLORER 2020
With a game capable of reaching a global audience, WORLD OCEAN EXPLORER can expand interest in ocean issues and habitats, and excite students about the infinite possibilities associated with ocean exploration. LEARN MORE.