CAPTAIN DOLFIE AND FRIENDS
Organization Name:
Captain Dolfie
Grade/Ages:
Up to 12 years of age
Email address:
dolfie

[at]

mweb [dot] co [dot] za
The environment and our planet's fragile eco-system, is continually under attack from man. The world is presently experiencing considerable changes in climatic behavior and yet there seems no end to the route of destruction that man has chosen. Of great concern is the continual exploitation and pollution of our oceans- attributed directly to Man's ignorance of the oceans! We have more knowledge about outer space than our oceans! We believe that Captain Dolfie and Friends, will address man's ignorance, and allay some fears, by providing a series of EDUCATIONAL and stimulating programs employing animation combined with live footage to reinforce reality and credibility to the subject matter for viewers of all ages and all languages. 'Captain Dolfie and friends' with guidance from 'Professor Coelacanth' would take the viewers on many voyages of discovery fulfilling objectives such as; • Ocean awareness • Marine Conservation • EDUCATION- NOTIONAL SUBJECTS; • Pollution • Depletion of marine resources • Ozone • Over fishing • Whaling • Our fragile Reefs etc. My prime objective was to use these Marine Cartoon Characters to… EDUCATE CHILDREN ABOUT MARINE CONSERVATION and instill a deep appreciation and a long term understanding of its beauty and biodiversity in a FUN and entertaining manner. Education creates PARADIGM SHIFTS and changes ATTITUDES!!! CAPTAIN DOLFIE He is a Bottlenose Dolphin, and my main character. I based his personality on a Magnum PI (TV series) type character, who is a care-free fun guy with an extremely positive ATTITUDE towards life. He has a highly enquiring mind, and an insatiable hunger for knowledge. Dolphins, are perceived to be more intelligent than humans because of their larger brain size. They are extremely sociable animals and always have smiles on their faces with a great affinity towards humans. There are many ancient legends of Dolphins that have befriended sailors and people in distress and saved them from certain danger. Captain Dolfie, and his best friend Professor Coelacanth, one of the oldest creatures in the ocean. He has been around for about 300 million years. Prof Coely, lives in an old sunken wreck which contains a large library of books that have been collected from sunken ships over thousands of years. From here the two of them plan exciting excursions to tackle issues that threaten their marine environment. They take the viewers on many exciting voyages and marine discoveries, educating children through stories filled with fun and laughter along the way. Promoting Marine Conservation Education to our YOUTH. THE FUTURE OF OUR PLANET! Captain Dolfie, wants everybody to develop an… "OCEAN ATTITUDE!"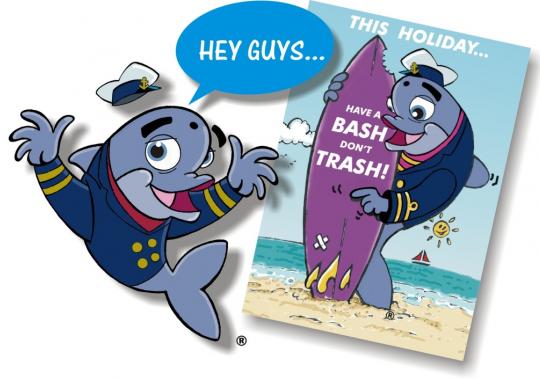 A1 Poster to create Beach Pollution awareness during the summer holiday periods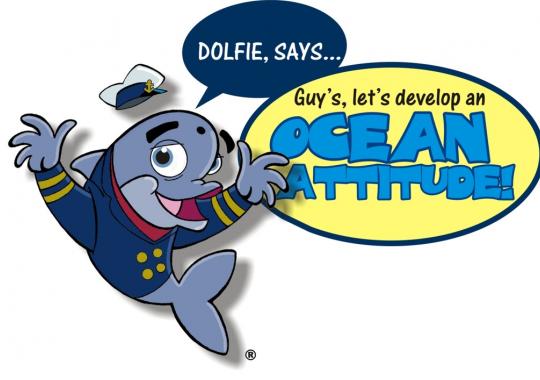 Developing a conservation ATTITUDE will result in conservation behaviour!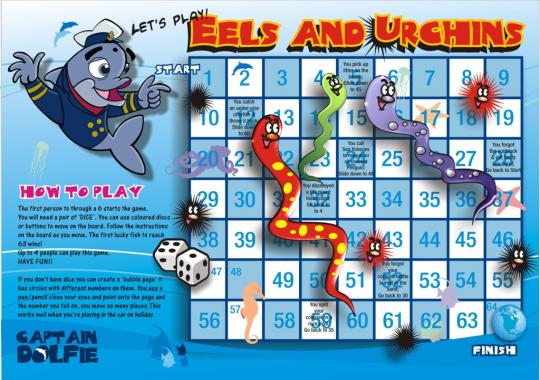 "Eels and Urchins" Is a game based on "Snakes and Ladders" that teaches children conservation awareness.