Curriculum: Complete English/Spanish Marine Biology Course for High School
Categories:
Marine Life

,

Oceanography
Organization Name:
Animo Leadership HS
Location:
Los Angeles, CA
Grade/Ages:
9-12 INTRODUCTORY AND HONORS COURSES BASED ON CASTRO & HUBER tEXTBOOK
Classroom/Project team/names:
HS Marine Biology resources
Email address:
Marklewisfriedman

[at]

gmail [dot] com
Project Date:
on-going updates. We welcome contributions. See multiple links. Includes NGSS and Ocean Literacy
Powerpoint / PDF / Zip / Document:

Marine Biology, websites Course resources.docx
Powerpoint / PDF / Zip / Document:

SPANISH LETTER Marine Resources.docx
Marine Biology/Science/Oceanography and Evolution Resources
1. Castro & Huber "Marine Biology" textbook-linked materials and PowerPoints, labs, games, readings, student work, assessments; a 1 year course for advanced HS students (seniors) & college students.
2. 9-10th grade course. CA State approved; teaches all Biology standards with marine examples. Please visit the COSEE-West site.
3. Student produced bi-lingual (English/Spanish) videos on the 7 Ocean principles: All videos:
< The Ocean Principles
< Introduction
< Life After Earth: Spanish text, English videos
On www.youtube.com search keywords such as "Ocean Principle Introduction", "La Introdución de los Principíos del Oceano" or the actual You Tube account name: "Ocean Literacy Principles." Ocean Literacy.
4. A new international Marine Biology Spanish resources website FOR TEACHERS, Hosted by Pearson Publishers, can be accessed here. This includes English and Spanish flipbook links and teacher materials. For Spanish: Guided Reading and Study Workbook, Section Summaries, and Chapter Tests.
5. Sylvia Earle speaks to 250 Inner-city youth at Animo High School Darwin Day, February, 2014 Short 10 min version: http://youtu.be/03n2l_m1p9M Full 25 min presentation, special interviews: http://youtu.be/Wx84zGxE8K4
6. New materials in English for general HS biology courses. Some are embedded in marine Science courses. http://leadershipbio.ning.com/ go to teacher resources section. For free access: Email Gerard J. Vargas gvargas@greendot.org
Contact Mark Friedman with questions, suggestions & materials to upload /improve these sites or for an electronic copy.
Marklewisfriedman@gmail.com
AN APP FOR THE OCEAN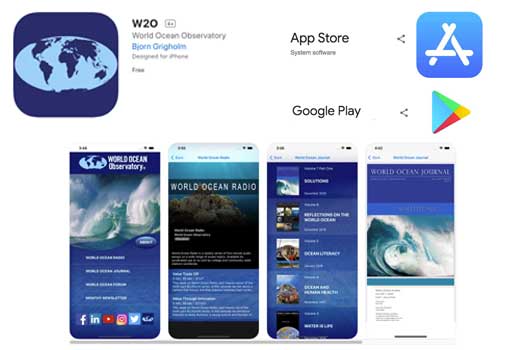 We have a NEW APP to showcase W2O programs and offerings. Download the app for free today on the App Store by searching for "W2O". With the app installed you'll have access to our weekly World Ocean Radio broadcasts, each issue of the World Ocean Journal, updates to the World Ocean Forum blog, access to these monthly newsletters, and more—all in one easy-to-use app! We hope you'll download today, RATE AND REVIEW on the App Store, and let us know how it works!
THE ECONOMIST GROUP'S
WORLD OCEAN SUMMIT ASIA-PACIFIC


Investing in the Blue Economy
December 6-10, 2021
The W2O is pleased to be an Association Partner for the upcoming World Ocean Asia-Pacific. The agenda will provide the platform for nuanced conversation and tailored discussion to catalyze the blue economy in the Asia-Pacific. We will support the December summit throughout this year by sharing event details, research, reports and news as it relates to the World Ocean Summit.

SUPPORT W2O WHEN YOU SHOP ONLINE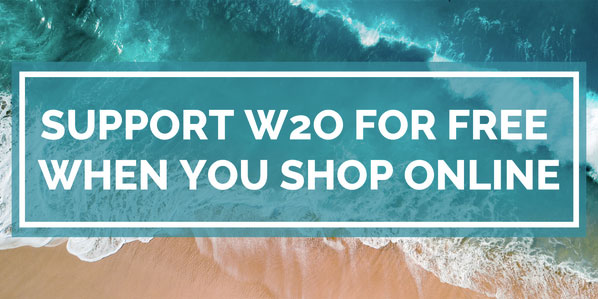 GreenH2O Rewards is a free browser extension that gets 30,000+ stores to contribute part of your purchase price to water-related charities. When you join through our referral link, you'll automatically be supporting W2O, at no extra cost, when you shop online. GreenH2O Rewards extension will also save you money by automatically applying the best discount code for you when you're checking out. What could be better than saving money and helping save the ocean?
* GreenH2O Rewards will never collect your personal information nor sell your data.
OUTLAW OCEAN MUSIC PROJECT:
WHERE MUSIC MEETS JOURNALISM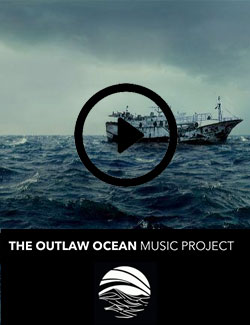 All music in this project is based on THE OUTLAW OCEAN, a New York Times best-selling book by Ian Urbina that chronicles lawlessness at sea around the world. The reporting touches on a diversity of abuses ranging from illegal and overfishing, arms trafficking at sea, human slavery, gun-running, intentional dumping, murder of stowaways, thievery of ships, and other topics. The music is an act of solidarity across geography and language, and an attempt at storytelling from written word to music. It is a captivating collection of inspired songs. Take your pick: listen to ambient tracks, classical, electronic or hiphop.