The Sea Around Us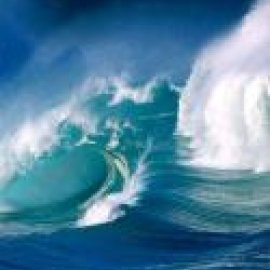 Rachel Carson and Jacques Cousteau's legacies have driven decades of new investigation, research institutes, conservation action and programs in the U.S. and around the world. Their work has inspired increased ocean observation and advocacy and has raised ocean knowledge and planning to its highest level. But is it enough? In this episode of World Ocean Radio, host Peter Neill will discuss the initial phases of the Carson/Cousteau legacy and will argue that if the second phase of that legacy was the definition of questions, then the future of the world ocean will depend upon the next phase: the application and invention of answers.
Peter Neill, Director of the W2O and host of World Ocean Radio, provides coverage of a broad spectrum of ocean issues from science and education to advocacy and exemplary projects. World Ocean Radio, a project of the World Ocean Observatory, is a weekly series of five-minute audio essays available for syndicated use at no cost by community radio stations worldwide.

Episode References: Rachel Carson, The Sea Around Us, Marine Biological Laboratory at Woods Hole, US Fish & Wildlife Service, Jacques Cousteau, WWF, Nature Conservancy, NRDC, Conservation International, Oceana, The Ocean Conservancy.
Photo Credit: Better World For Animals | Sea Shepard Conservation Society