The 21st Century Maritime Museum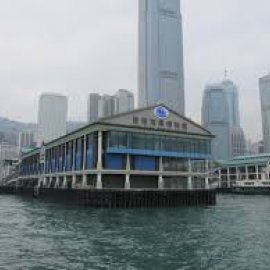 In October of 2015 Peter Neill, Director of World Ocean Observatory and host of World Ocean Radio, attended the bi-annual conference of the International Congress of Maritime Museums in Hong Kong to share his vision for maritime museums in the 21st century. His argument is that maritime history is not outdated, and that every theme evident at all maritime museums: fishing, immigration, trade, technology, etc. are all very relevant today and are perhaps best understood in the context of their history. In this episode of World Ocean Radio he asks for maritime museums to think of themselves less as homes for historical artifacts and more as places to make contemporary connections to the ways in which we relate to the ocean today.
About World Ocean Radio
Peter Neill, Director of the World Ocean Observatory and host of World Ocean Radio, provides coverage of a broad spectrum of ocean issues from science and education to advocacy and exemplary projects. World Ocean Radio, a project of the World Ocean Observatory, is a weekly series of five-minute audio essays available for syndicated use at no cost by college and community radio stations worldwide. A selection of episodes is now available in Portuguese, Spanish, French, Swahili, and Mandarin, enabling us to reach 75% of the world's population. For more information, visit WorldOceanObservatory.org/world-ocean-radio-global.
Image
Maritime Museum on the Hong Kong waterfront.