RESCUE, part 9: UNCLOS-A Plan in Hand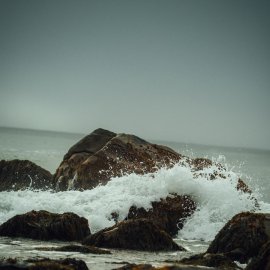 This week we continue the multi-part RESCUE series with a highlight of UNCLOS, the United Nations Convention on the Law of the Sea, a major example of a far-reaching universal agreement that was drafted in 1982 and ratified in 1984. At the recent Davos gathering, a call to overhaul the UNCLOS instrument of ocean protection went largely unheeded. Who will be willing to step up and redress priorities to conserve and sustain the ocean? RESCUE as an acronym offers a plan for specific action and public participation: Renewal, Environment, Society, Collaboration, Understanding, and Engagement.
About World Ocean Radio
5-minute weekly insights dive into ocean science, advocacy and education hosted by Peter Neill, lifelong ocean advocate and maritime expert. Episodes offer perspectives on global ocean issues and viable solutions, and celebrate exemplary projects. Available for syndicated use at no cost by college and community radio stations worldwide.
Image
Photo by Tim Foster on Unsplash
@timberfoster