World Ocean Radio - High Seas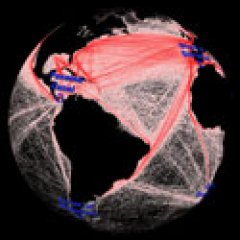 This week on World Ocean Radio we discuss the disruption and potential sabotage of the Nord Stream Line, the underwater natural gas pipelines in the Baltic Sea and North Atlantic that connect Poland to Norway, causing enormous leaks of methane within the ocean and atmosphere. Who did this and why? And what does it mean for future disruptions of its kind that could affect all of us here on Earth?
This week on World Ocean Radio we're offering two extremely important ocean examples where the opposition of sovereignty and commonality collide. This first is the UN Treaty for the Law of the Sea (UNCLOS), and the second is a treaty for the management of the high seas and seabed--the vast areas that make up the boundaries beyond national jurisdiction.