NOAA, the United States National Oceanic and Atmospheric Administration, is the largest maritime research organization in the world. Its responsibilities include weather forecasting, ocean research, satellite observations, fisheries, climate, environmental studies, coastal services, charting and navigation.
Using the most advanced technologies - from spacecraft to ocean monitoring devices to underwater vehicles - NOAA is an astonishing repository of data, direct observation, and scientific knowledge. NOAAs activities inevitably connect and support the work of other research organizations, public and private, in the United States and around the world as both symbol and reality of the global integration of marine systems.


NOAA Ocean Explorer is an educational Internet offering for all who wish to learn about, discover, and virtually explore the ocean realm. It provides public access to current information on a series of NOAA scientific and educational explorations and activities in the marine environment. The site provides a platform to follow explorations in near real-time, learn about exploration technologies, observe remote marine flora and fauna in the colorful multimedia gallery, read about NOAA's 200-year history of ocean exploration, and discover additional NOAA resources in a virtual library.
The site offers several categories of content. In Explorations, visitors can follow a series of featured NOAA ocean expeditions that will describe a rich array of exploration activities. Projects provides information on related exploration activities and events. The Education section provides direct access to standards-based lesson plans and professional development opportunities for educators. About Ocean Explorer provides a description of the Web site. The site is built with contributions from a broad range of authors, including marine scientists, resource managers, educators, students, historians, artists, musicians, creative writers, policymakers, and others.
This NOAA site highlights the diverse marine life of America's ocean and Great Lakes, providing photos, streaming video and important biological information for more than 100 marine species from each of the marine sanctuaries in the United States.
The NODC is a national repository and dissemination facility for global oceanographic data which acquires and preserves a historical record of the Earth's changing environment to be used for operational applications and ocean climate research.
AN APP FOR THE OCEAN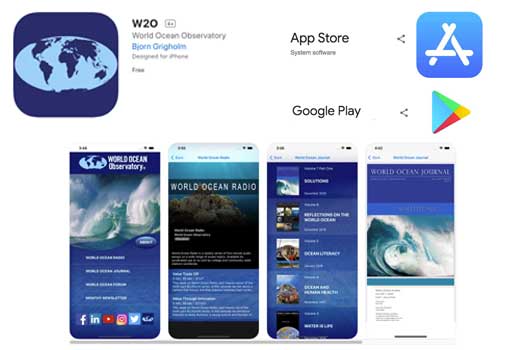 We have a NEW APP to showcase W2O programs and offerings. Download the app for free today on the App Store by searching for "W2O". With the app installed you'll have access to our weekly World Ocean Radio broadcasts, each issue of the World Ocean Journal, updates to the World Ocean Forum blog, access to these monthly newsletters, and more—all in one easy-to-use app! We hope you'll download today, RATE AND REVIEW on the App Store, and let us know how it works!
THE ECONOMIST GROUP'S
WORLD OCEAN SUMMIT ASIA-PACIFIC


Investing in the Blue Economy
December 6-10, 2021
The W2O is pleased to be an Association Partner for the upcoming World Ocean Asia-Pacific. The agenda will provide the platform for nuanced conversation and tailored discussion to catalyze the blue economy in the Asia-Pacific. We will support the December summit throughout this year by sharing event details, research, reports and news as it relates to the World Ocean Summit.

SUPPORT W2O WHEN YOU SHOP ONLINE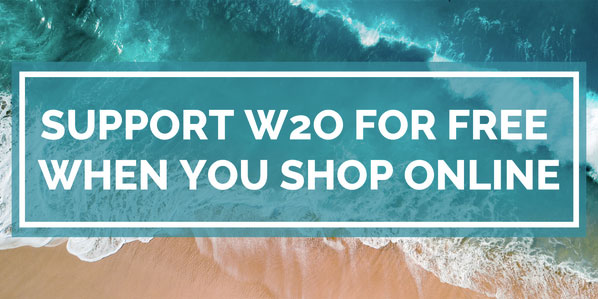 GreenH2O Rewards is a free browser extension that gets 30,000+ stores to contribute part of your purchase price to water-related charities. When you join through our referral link, you'll automatically be supporting W2O, at no extra cost, when you shop online. GreenH2O Rewards extension will also save you money by automatically applying the best discount code for you when you're checking out. What could be better than saving money and helping save the ocean?
* GreenH2O Rewards will never collect your personal information nor sell your data.
OUTLAW OCEAN MUSIC PROJECT:
WHERE MUSIC MEETS JOURNALISM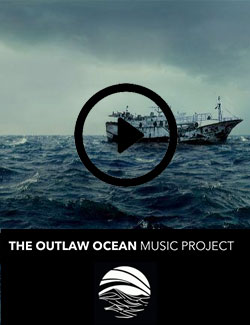 All music in this project is based on THE OUTLAW OCEAN, a New York Times best-selling book by Ian Urbina that chronicles lawlessness at sea around the world. The reporting touches on a diversity of abuses ranging from illegal and overfishing, arms trafficking at sea, human slavery, gun-running, intentional dumping, murder of stowaways, thievery of ships, and other topics. The music is an act of solidarity across geography and language, and an attempt at storytelling from written word to music. It is a captivating collection of inspired songs. Take your pick: listen to ambient tracks, classical, electronic or hiphop.