A weekly series of five-minute audio essays on a wide range of ocean issues from science and education to advocacy and exemplary projects, brought to you by long-time host Peter Neill. Available for RSS feed, podcast, and syndicated use at no cost by community radio stations worldwide.
| | | | |
| --- | --- | --- | --- |
| Sea level rise is changing the agricultural landscape around the world. Fortunately, saltwater irrigation has been studied for decades, and experiments and research have grown and demonstrated the viability of some plants such as halophytes that have the potential to change our conventional food landscape. In this episode we explore questions related to salt-water irrigation such as: what types of new crops can be developed for sustainable harvest, and what techniques can be invented to succeed... | According to the US Geological Survey, 70% of the available freshwater worldwide is used for irrigation. Industrial agriculture and modern irrigation practices have today brought us to a global water crisis. This week we're discussing what has been called the "irrigation efficiency paradox," when farmers use more water, even as they are becoming more efficient in their irrigation practices. What will happen when the water cycle fails because we won't change our water wasting ways? | Intense weather events are calling attention to not just local but worldwide water crises caused by climate. Coastal inundation, community disruption, dislocation and recovery are problems that we seem increasingly unable to withstand. This week on World Ocean Radio: the Danish Hydraulic Institute and their experiments with the concept of "sponge cities", a revolutionary planning tool to integrate urban design with water management strategies such as ground conditions, road and construction... | Visualization is a powerful tool for understanding beyond data, opening our minds and enabling transformative change through a new way of seeing. This week we're discussing the Spilhaus World Ocean Map, a projection of earth centered on Antarctica that makes the ocean the focus of an astonishing worldview, pushing the land to the outer edges of the square and re-organizing our global geography around the true natural systems of the world ocean. |
| This week on World Ocean Radio we are discussing hydrology, the "hydrospatial" perspective, and the importance of multi-dimensional analyses and visualizations for planning and decision-making that break down the artificial disciplinary boundaries of science to allow for comprehensive inclusion of multiple perspectives and better understanding of complex ocean systems for international goals and objectives. | This week on World Ocean Radio we're looking to the night sky, to ponder the wonder contained therein, and to explore the danger of polluting it forever in the name of modern navigation and instant communications worldwide. | This week on World Ocean Radio we reflect on "blue" and the profound stages of meaning beyond the color of the sea and sky to encompass depth, stability, wisdom, faith, truth, redemption, and the natural world. | Four Essential Steps toward a Responsible U.S. Ocean Policy International agreements are essential if we are to sustain natural resources as natural capital for our future. In this episode of World Ocean Radio we outline four major environmental treaties the United States never ratified—but should. |
| This week on World Ocean Radio we're discussing Earth Overshoot Day 2021 which landed on July 29th, meaning we are running an ecological deficit between now and the end of the year. The calculation is clear: we are consuming more than the earth can produce, overshooting our sustainable capacity by exhausting the resources upon which we all depend. | This week on World Ocean Radio: an idea to confront the big polluters of the fossil fuel industry for their indifference to redress, by attaching reparations for the exploitation of natural resources over time, thereby providing incentives for new, non-polluting technologies of energy generation, storage and distribution toward a more sustainable future for our climate and ourselves. | This week marks the 600th episode of World Ocean Radio. It was in 2009 that the show first began with encouragement from WERU-FM Community Radio in Blue Hill, Maine. Today World Ocean Radio is heard via countless college and community radio stations around the United States and in select regions in New Zealand, Hong Kong and Africa. Thanks to the rise in social media these last number of years we are now broadcast worldwide, reaching millions of listeners connected by the sea. In this week's... | This week on World Ocean Radio we are discussing the challenges of excess carbon dioxide in the air and some of the engineered solutions now being employed to sequester carbon from the ocean and transform it into a solid. |
| To execute transformative response to the challenges of the 21st century we will need a new style of leadership action: from governance and corporate consciousness to manufacturing, engineering and design, from research to education to new moral standards at all levels of society. What are the change agents that will allow us to realize change? What are the financial tools that will include equity and justice? This week on World Ocean Radio, part 44 of the BLUEprint Series, we discuss macro-... | This week on World Ocean Radio: part 43 of the BLUEprint Series outlining a new and sustainable path forward with the ocean leading the way. In this episode we introduce listeners to The Transition Network, highlighting some of their 1,150 global initiatives that reflect the principles and practical actions of community, sustainability, resilience, justice and change. | Since the origins of planet earth, through the foundation of civilization, to the exhausted land we live in today, we are faced with a Third Nature. If we can abandon the old paradigms, we can make the shift toward water--our watersheds, rivers, lakes and primarily coasts and ocean--the places we will turn for our energy, our fresh water, our food and all of the things that contribute to our sustainability and survival. This week marks week 42 of the BLUEprint Series: How the Ocean Will Save... | How can ecological resistance be sustained? This week on World Ocean Radio, part 40 of the BLUEprint Series, we outline various tools to confront the challenge of stressed ocean systems: coastal zone management, pollution reduction, marine spatial planning, and other active restoration programs that may serve to diminish the negative decline and define a new, sustainable way forward. |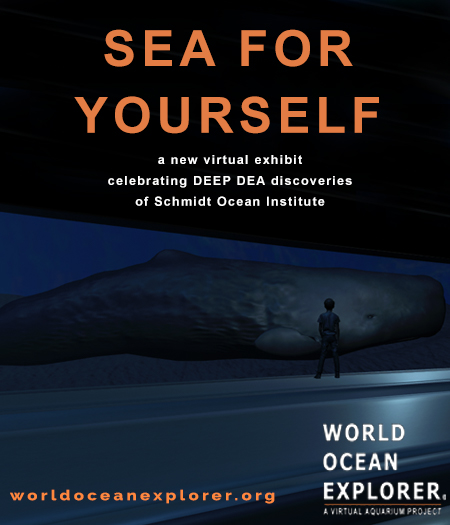 Explore deep-sea animals and environments as you've never seen before. In partnership with the Schmidt Ocean Institute (SOI) the World Ocean Observatory (W2O) has launched a groundbreaking immersive 3D virtual aquarium exhibit! Try World Ocean Explorer FREE today at worldoceanexplorer.org/deep-sea-aquarium.html
SUPPORT W2O WHEN YOU SHOP ONLINE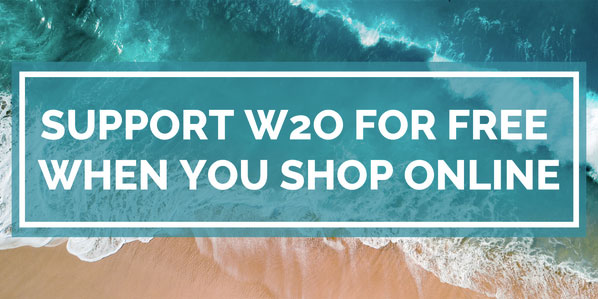 GreenH2O Rewards is a free browser extension that gets 30,000+ stores to contribute part of your purchase price to water-related charities. When you join through the W2O referral link you'll automatically be supporting our programs--at no extra cost--when you shop online. GreenH2O Rewards extension will also save you money by automatically applying the best discount codes at checkout. Saving money and helping the ocean. What could be better?
* GreenH2O Rewards will never collect your personal information nor sell your data
OUTLAW OCEAN MUSIC PROJECT:
WHERE MUSIC MEETS JOURNALISM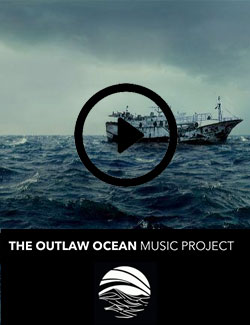 All music in this project is based on THE OUTLAW OCEAN, a New York Times best-selling book by Ian Urbina that chronicles lawlessness at sea around the world. The reporting touches on a diversity of abuses ranging from illegal and overfishing, arms trafficking at sea, human slavery, gun-running, intentional dumping, murder of stowaways, thievery of ships, and other topics. The music is an act of solidarity across geography and language, and an attempt at storytelling from written word to music. It is a captivating collection of inspired songs. Take your pick: listen to ambient tracks, classical, electronic or hiphop.